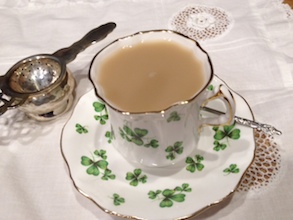 This is a wonderful day to celebrate with a tea party. It doesn't have to be a formal get-together, but a gathering of friends to share a few Irish favorites and a nice pot of Irish Breakfast Tea.
This tea is brisk and flavorful, and is great with the addition of milk and maybe a "wee bit" of sugar.
Did you know the Irish drink more tea than the English? Hard to believe, but true. The UK Tea Council reports that while the English drink 3 to 4 cups of tea per day, the Irish are sipping 4 to 6! So, let's join them and have a "cuppa tae", and include some tasty Irish fare. (For good Irish Breakfast Tea, visit Annies Tea Time – available in teabags and loose leaf).
*Tea facts: Tea has half the amount of caffeine than coffee.
To reach the optimal health benefit of tea, drink 4 cups a day.
Tea is a natural source of polyphenols and flavonoids, which have antioxidant benefits.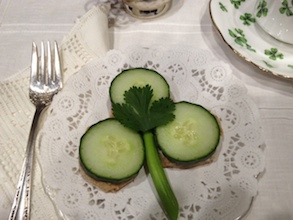 Irish Shamrock Cucumber Sandwiches
1 English Hothouse cucumber sliced thin, drain on paper towels.
1/2 cup cream cheese (stir in ½ tsp horseradish if desired)
2 green spring onions
8 whole wheat bread slices
Cut each slice of bread into a shamrock pattern (if you have a shamrock cookie cutter, use for pattern)
Spread the bread with cream cheese mixture
Place a slice of cucumber on each shamrock leaf
Place a section of the green onion for the stem and top with a parsley leaf.
Serve open-faced.
Makes 8
To make ahead, gently cover with a damp paper towel and plastic wrap. Refrigerate until ready to serve.
*Irish Chocolate Cake…substitute Guinness Beer for the liquid in a Chocolate cake mix…top with cream cheese frosting! YUM!
Titanic Teas
So many new friends this year ~ thank you all for coming to a tea or book signing. It's one of the many blessings that have come to me after writing the book. You have been enthusiastic, encouraging and you even dressed in fabulous Edwardian era costumes for the Titanic Teas! Thank you for your support and for giving me such fun memories.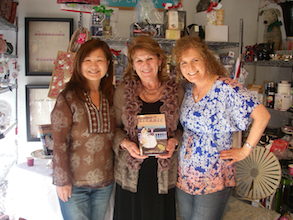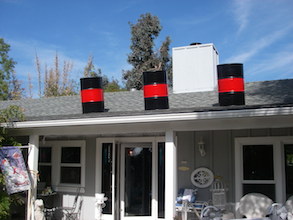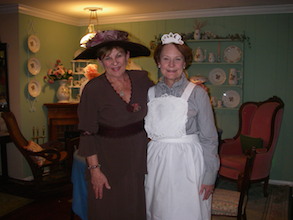 Titanic Tea Tour
Our dates for the trip have been changed to September 26 to October 6th. With the same itinerary. I am excited to be able to share some delightful and breathtaking venues…and of course some very "proper" Afternoon Teas in Ireland, (at the foot of the Grand Staircase in Belfast) Wales and England. Join me for a fabulous trip of a life-time. To view the full itinerary and sign up for the trip, visit: Tenon Tours
Afternoon Tea Titanic Belfast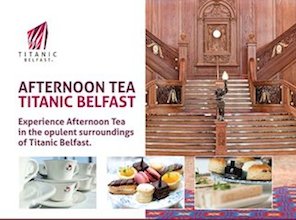 Events
Join me as I share from my book…Tea on the Titanic ~ for tea, brunch, book signings and fun in the next few weeks. *For a complete listing with contact information, visit Penelopes Tea Time
or Tea on the Titanic
March 18th… Brunch in Denver at Windsor Gardens Community Center
March 29th to April 5th…Titanic Museum in Pigeon Forge, TN…book signing at Author's Week
April 5th…Maryville, TN, Blount County Republican Women's Club…for a Fascinating Tea
April 8th…Lakewood, CO – Lakewood Heritage Society…Lunch
April 10th…Lakewood, CO – Corner Cupboard Tea Room…Titanic Tea
April 12th… Cherokee Castle and Ranch…Titanic Tea and Tour of the Castle
An Irish Blessing for you:
"May the road rise up to meet you
May the wind be always at your back
May the sun shine warm upon your face
And the rain fall soft upon your fields
And until we meet again
May God hold you in the palm of His hand."
Mark your calendars: "Live" interview on Facebook with the Titanic Museum Attraction,
Tuesday, March 25th at 7 pm ET and 5 pm MT. Join us for some great conversation.
Until We Tea Again….Penelope
"The Lord make His face to shine upon you, and be gracious to you." Numbers 6:25
Find us and Like us on Facebook…Penelope Carlevato