Happy Valentines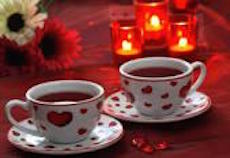 Thank you for your support and keeping up with me on Facebook, emails and phone calls. Glad you are enjoying the little blogs every so often and also for purchasing my books for yourself or gifts. If you don't have the new book that my granddaughter Amanda illustrated, First Class Etiquette, I would love to personalize the book when you order from my web site (PenelopesTeaTime) or you can purchase an unsigned copy from (Amazon or Barnes and Noble)
FREE BOOKS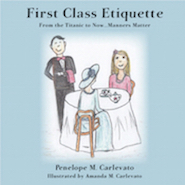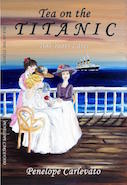 Win a
free
book this week…just in time for Valentines Day.
Buzzing About Books
has a lovely review on my two books this week!
A Giveaway
copy of each book ~
Two books ~ Two Winners!
Hurry – Ends Monday February 9th at 11:59 CST
(
Link to Buzzing
)
Save the Date!!!
Some fun events coming up –
Saturday March 14th 11:00 am to 3:00 pm
Book Launch of First Class Etiquette and book signing
Foothills Green Gallery
5500 S. Simms, Littleton, Colo
Join us for tea and treats!
Sunday, April 12th 4:00pm
Molly Brown on the Titanic Tea
Enjoy a lovely Champagne Afternoon Tea
$40.00
House of Commons Tea Room
2401 15th Street,
Denver, Colo 80202
Reservations : 303-456-4832
Special Guest Helen Benziger (Great-Granddaughter of Molly Brown)
and Penelope Carlevato
Recipes
My granddaughter Nicole sent me this great recipe for truffles…I made them for a recent tea and they are sooooo good. Let me know what you think!
Cookie Dough Truffles
1/3 cup butter, softened
1/3 cup brown sugar
2 tsp vanilla
1 cup flour
1 cup chocolate chips ~ milk chocolate, white chocolate, or butterscotch) (I used mini chocolate chips)
¾ cup semi-sweet chocolate chips to dip truffles into
*Garnishes if desired – chopped pretzels, chopped nuts, chopped peppermint candy, sea salt, or chocolate sprinkles
Mix together butter, sugar and vanilla. Add flour – ½ cup at a time and mix until it is just combined with the butter mixture. Stir in the chocolate chips and roll into one inch balls. Place on a wax-paper lined cookie sheet. Place in freezer for 20 to 30 minutes.
After the dough has become firm, melt the semi-sweet choc chips in the microwave. Dip the cookie dough balls into the chocolate with a fork or skewer and tap off the excess chocolate. Put the chocolate balls back onto the wax paper and sprinkle with one of the *garnishes. Place back into the freezer until the chocolate is hard. Store in covered container in the refrigerator. Serve in little festive mini cupcake cups.
Tea Tips from Penelope
"Teapots"
1) To prevent your teapot from smelling musty when not in use, leave the lid off and place a sugar cube in the bottom.
2) Never use your teapot for other uses than tea. If cracked and not usable, place a glass inside the teapot and use for a vase.
3) To clean your teapot, simply rinse with hot water. Soap may leave a film that will change and maybe even spoil your next pot of tea.
4) What is the best teapot to brew your tea? Pottery, porcelain, bone china, ceramic, and glass are good choices. Although a silver teapot looks lovely, just serve it in that and don't brew the tea in the silver teapot.
Facts about the Titanic you might not know.
1) With more than 700 passengers in Third Class (Steerage), there were only 2 bathtubs! Well, most of them didn't have bathtubs at home and usually washed up in their sinks…and they usually didn't bathe often. So, my guess is that they all had baths before they came on board!
2) The captain of the ship, Edward Smith, had over 43 years of experience at sea and had been with the White Star Line for 32 years. He was planning to retire when this crossing was completed.
3) There were 13 honeymoon couples who sailed on the Titanic.
4) Eight hundred pounds of tea was taken on board the Titanic in Southampton. That is enough for 160,000 cups of tea.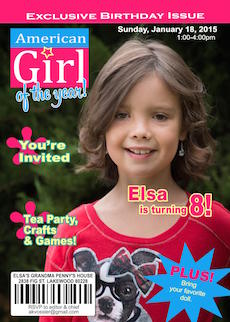 We had a wonderful tea party for our granddaughter using the recipes and ideas from the new book – First Class Etiquette!
Until we tea again…